AJ is an Energy Consultants for SunRun serving the Long Island and New York Area.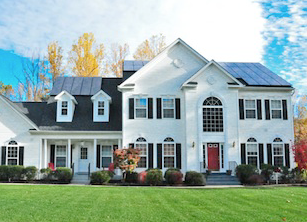 He is a Certified HERS Rater, and his knowledge in home efficiency will help you identify areas in your home needs improvement
At SunRun, we understand the importance of renewable energy. That's why we are dedicated to designing, installing, and maintaining affordable solar solutions.
We believe there is a better, less expensive, cleaner way for families to power their homes. With Sunrun's residential rooftop solar, storage and energy services, homeowners are saving money while dramatically reducing the amount of air pollution and carbon dioxide (CO2) they release into the atmosphere. After ten years, Sunrun is still a steadfast believer in the power of the sun, and we aren't alone. Continued, growing demand for our products and services proves that more and more Americans want better energy options. Our mission is simple – create a planet run by the sun.Unlike other providers, SunRun allows you to enjoy all the benefits of solar energy with no up-front costs.